wooden doors frames
a global assessment relating to Halspan® 30 Optima doorsets, manufactured by Greenlam Industries Ltd.
Contact Amwell:
The construction for door leaves of this design comprises a solid sheet of 44mm thick three layered particleboard (nominal density 620kg/m3 +/- 10%), manufactured by C.P.S (Continuous Press System). Where specified, the leaves require lipping. Test: RF09115 is suitable evidence to allow the use of a single, timber reinforced vertical joint in the leaf core (which may be reduced to 38mm thick as tested in RF09115), subject to the leaf size envelope limits contained. The joint must be no closer than 320mm from the vertical leaf edges.
Assessment for increased leaf dimensions is based on the design's performance and the characteristics exhibited during test. Data sheets specifying the maximum assessed leaf sizes and graphs showing the permitted gradient between maximum height and width are contained. Doorsets containing leaves with smaller dimensions than those stated are deemed to be less onerous and are therefore automatically covered.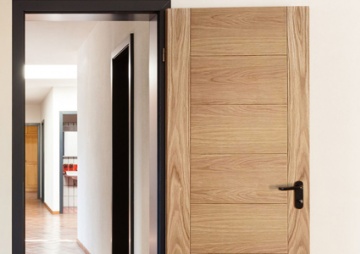 Door Frames
Timber based door frames for Halspan® 30 Optima must be constructed to meet the following specification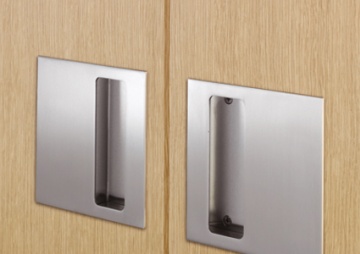 Flush Door Handles
The joints between intumescent sections must be tightly butted to each other with no gaps.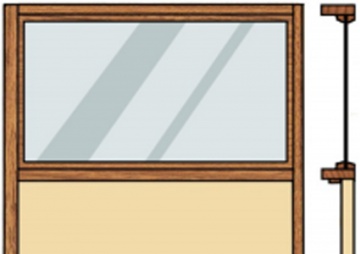 Overpanels
Overpanels of the same construction as the door leaves may be used with this doorset design either with a transom or flush with the leaf heads.